Join Mark and the Coffee Break French team "en route" in the south of France. In this season preview, Mark introduces the new show and you'll hear excerpts from some of the many interviews we've carried out in the area between Nice and Menton on the beautiful Côte d'Azur. We'll be talking to people who live or work in the area, and to people who are visiting the area. These conversations feature authentic French, with a whole range of different accents and speeds of delivery, so it's the perfect way to improve your listening comprehension.
Listen to the lesson
The audio lesson is free, as are all the main audio lessons of En Route avec Coffee Break French. Use the audio player to listen to the lesson, or subscribe in Apple Podcasts to receive this lesson and all future lessons automatically. If you can't see the player below, click here to access the lesson.

Accessing the Premium Version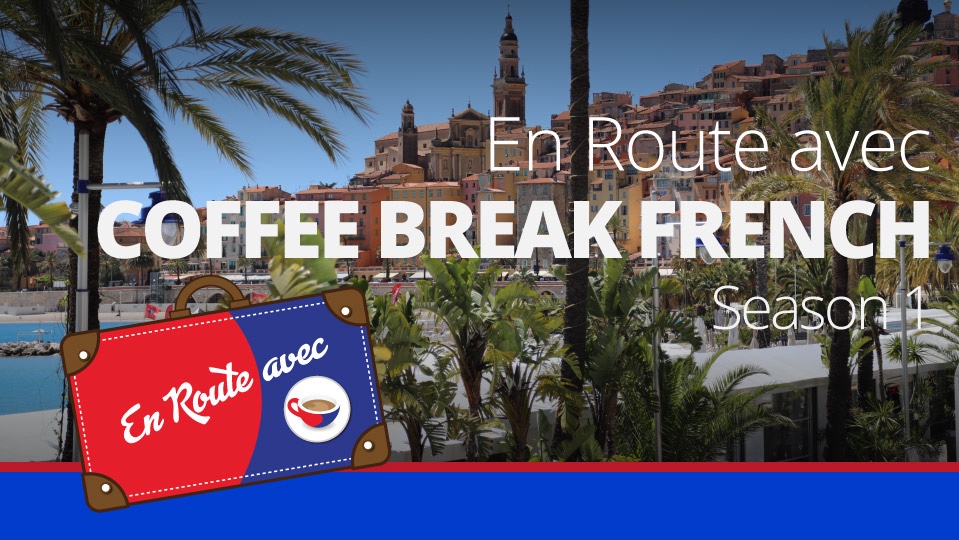 In the full course of En Route you'll get access to every episode as it's released. The premium version includes additional materials which will help you move forward more effectively with your French studies:
transcripts: read every word of French included in the conversations;
vocabulary lists: in addition to the transcripts, we'll provide vocabulary lists to help you understand everything that's said;
bonus audio materials: where an edited version of an interview is included in the main lesson, we'll provide the full recording in the course to allow you to develop your comprehension skills further;
exclusive video content: in addition to recording interviews in the south of France, the Coffee Break Team also filmed some video content and this video material is included in the course. Please note that these are not video versions of the interviews.
The En Route course can be accessed on the Coffee Break Academy.
Subscribe links
Subscribe on Apple Podcasts | RSS Feed | Purchase full course